Varicocele is a commonly found and diagnosed condition that leads to infertility for men. If you are waiting for treatment, there are some temporary measures you can try to help relieve your symptoms by our varicocele fitted underwear.  
Varicocele Underwear
Varicocele fitted underwear can reduce varicocele swelling and can even eliminate the symptoms. However, the experience with the underwear may vary for each patient. Nonetheless, the basics of good boxers or underwear is an optional try.
Boxers
Boxers can trap heat like any other underwear, like briefs. If you sit for long periods, boxers will not allow airing, which isn't an ideal situation. However, men suffering from varicocele require the boxers' support to reduce scrotal sagging and improved testicular blood draining. Since boxers allow both of the conditions necessary to treat varicocele non-surgically, it makes this underwear important support. However, the heating factor still eliminated boxers as the most feasible type of underwear support.
Briefs and boxer briefs provide support for the scrotum but trap heat. This is because the testicles are prevented from sagging away from the body to cool. So, men who wear boxer briefs or briefs often complain about testicular sensitivity and varicocele pain.
Scrotal Supporters and Jockstraps
Supporters and jockstraps are worse, as they have thicker fabrics, resulting in more heat-trapping than the briefs discussed above. On top of this, they are also tighter, restrictive, and compressive. So jockstraps and supporters to treat testicular varicocele is not the best solution.
Commando/No Underwear
This seems like the best option as you need to cool that part of your body, but it also encourages scrotal sagging, which can be a problem for some guys suffering from varicocele. However, if we choose between underwear that traps heat and going commando, which relieves it, the latter is the best solution.
Fabric breathability is of utmost importance, and it comes down to 4 major factors: the thickness of the fabric, fabric type, fabric construction, and the amount of fabric used. So it is advised to look for thin fabric made with open and loose knots and weaves like 'Stud Briefs.'
Moreover, you should also consider the fabric type – which usually should be moisture-wicking, quick-drying, or cooling.
Types of Underwear to Consider
Stud Briefs
These briefs technology allows cooling of testicles, initiates healthy compression, reducing varicocele swelling, and provides support that reduces scrotal sag.
Ice Underwear
This underwear technology is best for men invested in hard labor under high heat exposure. Then this underwear that can potentially over-cool your testicles is best suited for environments that are hotter than usual. However, patients have reported an increase in testicular sensitivity, so it is not recommended for regular varicocele cases.
Radiation Shielding Ion Fabrics
Scientific publications have declared that cellphone radio frequency electromagnetic radiation can damage sperm and sperm DNA. This is why some companies have started to manufacture underwear that comes with RF-EMW blocking ion fabrics.
However, it would help if you considered a few things, like buying from a trusted brand and the fact that EMR is not that big of a threat compared to excessive heat exposure, so prioritize breathability. Additionally, sweating can exhaust the EMR, shielding ions from the fabric creating a toxin effect.
Hence, if you are being exposed to high EMR, then such underwear is highly recommended.
Herbals
Herbal and supplement solutions are in no way the only solution to completely treat varicocele. Please keep that in mind that herbal medicine and supplements are just a small part of the big picture that includes changing your lifestyle choices and the precautions when it comes to wearing the right kind of underwear. 
If you are not making the necessary shifts within your life, then these supplements and herbs will be effect-less. This is not an endorsement of herbal supplements as there lacks evidence but can provide you some information with regards to varicocele treatment.
Horse Chestnut Extract
Horse chestnut seed extract has been reported to be helpful in treating varicocele. It has anti-inflammatory properties, is a potent antioxidant, and is vasculoprotective. This extract is presumed to tighten the tissues surrounding the veins, helping in increasing vascular tone.
Butcher's Broom
Butcher's broom has a history of being used as a medicine to treat inflammation and varicosities. Butcher's broom supposedly enhances venous emptying, improves blood circulation, and maintains venous tone. On top of this, it is reported to help increase blood vessel tightness and strength.
Gotu Kola
This is a plant supplement reported as a possible treatment for varicocele. It is reported to elevate antioxidant levels to heal wounds, and enhance the integrity of connective tissues and vascular integrity.
Coenzyme Q10
This is a natural compound and an antioxidant present in most human cells. Coenzyme Q10 reported to help improve sperm count, concentration, morphology, and motility. It also supposedly helps to elevate the chances of pregnancy and lowers FSH and LH levels.
Coenzyme Q10 is found in regular food that you can add to your diet; the food includes fish, organ meats, nuts, soybeans, grains, and vegetables.
Cod Liver Oil
This oil is high in omega 3 essential fatty acids that significantly impact the health of the sperms. In case of not enough fatty acid presence, cholesterol replaces the required fatty acids, which prevents sperm maturation.
Witch Hazel
There is some evidence indicating that Witch Hazel may be beneficial for varicocele. It consists of anti-inflammatory and antioxidant properties that help increase the contractility of veins.
Lycopene
This is a supplement that has naturally occurring antioxidants increasing fertility. Men that are suffering from infertility have low levels of lycopene. This supposedly helps improve sperm count, morphology, concentration, and motility. Lycopene occurs in food, such as red fruits like red carrots, watermelon, grapefruit, papaya, and even asparagus and parsley.
Pain Medication
Pain medication, such as acetaminophen (Tylenol) or ibuprofen (Advil, Motrin IB), may temporarily relieve minor scrotal or testicle aching. Men suffering from varicocele have experienced the pain to be the lowest in the morning and gradually increasing as the day goes on. Varicocele pain is usually the highest at night. This is due to lifestyle choices and varicocele blood pooling. The decreased pain in the morning is due to two main factors:
Blood Drainage
When sitting or standing, gravity's downward pull pools the blood in your varicocele. So when you lay down, the blood finally circulates better, and the pain reduces gradually until you wake up and start your routine once again.
Lifestyle Choices
Very active lifestyles can increase the pressure in the veins. Upon finally resting from a long day at work, your testicles and veins eventually recover from your daily lifestyle's risk factors.
What is Varicocele Embolization?
Varicocele can be treated by an embolization procedure or surgery. Embolization is a non-surgical, outpatient, minimally invasive technique that uses x-ray guidance to place tiny coils and embolic fluid in the abnormal blood vessels causing them to close down.
Am I a candidate for Varicocele Embolization?
Treatment is offered for males who have:
Fertility problems (problems fathering a child)
Pain
Boys with a smaller testicle; at a higher risk for fertility problems when they are older
Request a consultation
to meet with our varicocele specialist who will review your imaging, labs and history to determine if you are candidate for the procedure, and the outcomes you can expect. Each person is an individual and should discuss the potential risks and benefits of varicocele embolization and other treatments with our doctor to decide which option is best for him.
Consultations are available via an online video telehealth platform or in person at one of the offices in Los Angeles, Orange County or San Diego.  Why should you choose us? Read here.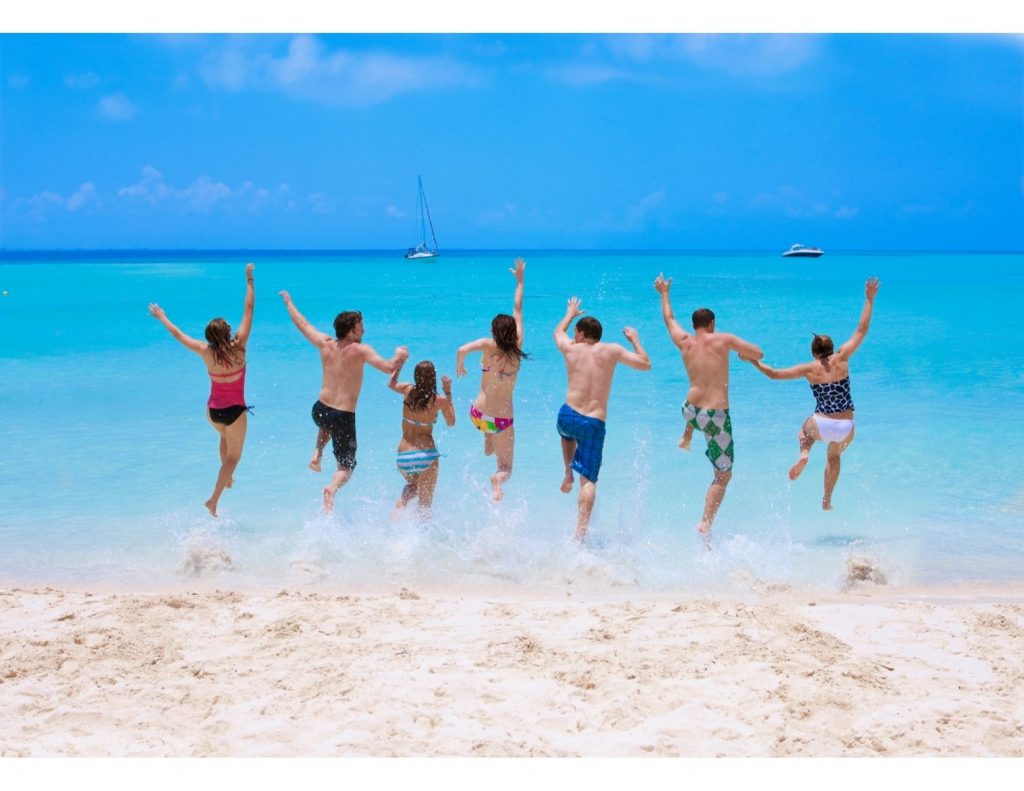 Please note that although we strive to protect and secure our online communications, and use the security measures detailed in our Privacy Policy to protect your information, no data transmitted over the Internet can be guaranteed to be completely secure and no security measures are perfect or impenetrable. If you would like to transmit sensitive information to us, please contact us, without including the sensitive information, to arrange a more secure means of communication. By submitting this form you consent to receive text messages from CVI at the number provided. Msg & data rates may apply. Msg frequency varies. Unsubscribe at any time by replying STOP.
1.) Mr. Daniel Johnson, B.Sc. Varicocele and Fertility Specialist, – B.Sc. Neuroscience and Human Biology, University of Toronto (St. George), Complete Guide to Natural Healing of Varicocele.
2.) Dalene Barton – Certified Herbalist, Birth Doula, Natural Treatment Options for Varicocele – A Leading Cause of Male Infertility, Kim Langdon Cull, MD, 2019.
3.) Johnson D, et al. Treatment of varicoceles: techniques and outcomes. Fertility and Sterility. 2017;108:378.
4.) Kim HT, Song PH, Moon KH. Microsurgical ligation for painful varicocele: effectiveness and predictors of pain resolution. Yonsei Med J. 2012;53:145–150
The above information explains what is involved and the possible risks. It is not meant to be a substitute for informed discussion between you and your doctor but can act as a starting point for such a discussion.